Large, mythical beasts that breathe fire have been a struggle in many games. Here are some of the best dragons from games.
Dragons are beautiful creatures that have been featured in many different kinds of media for hundreds of years. Their awe-inspiring appearance has sparked people's imaginations for decades. It's time to honor the dragons that have made a big difference in games.
From fierce fire-breathing dragons to wise and mysterious guards, these beautiful creatures are full of power, grandeur, and the thrill of adventure. Take a trip through the world of video games and learn about the most unique and memorable dragons that have ever appeared in games.
Dragon Maleficent (Kingdom Hearts)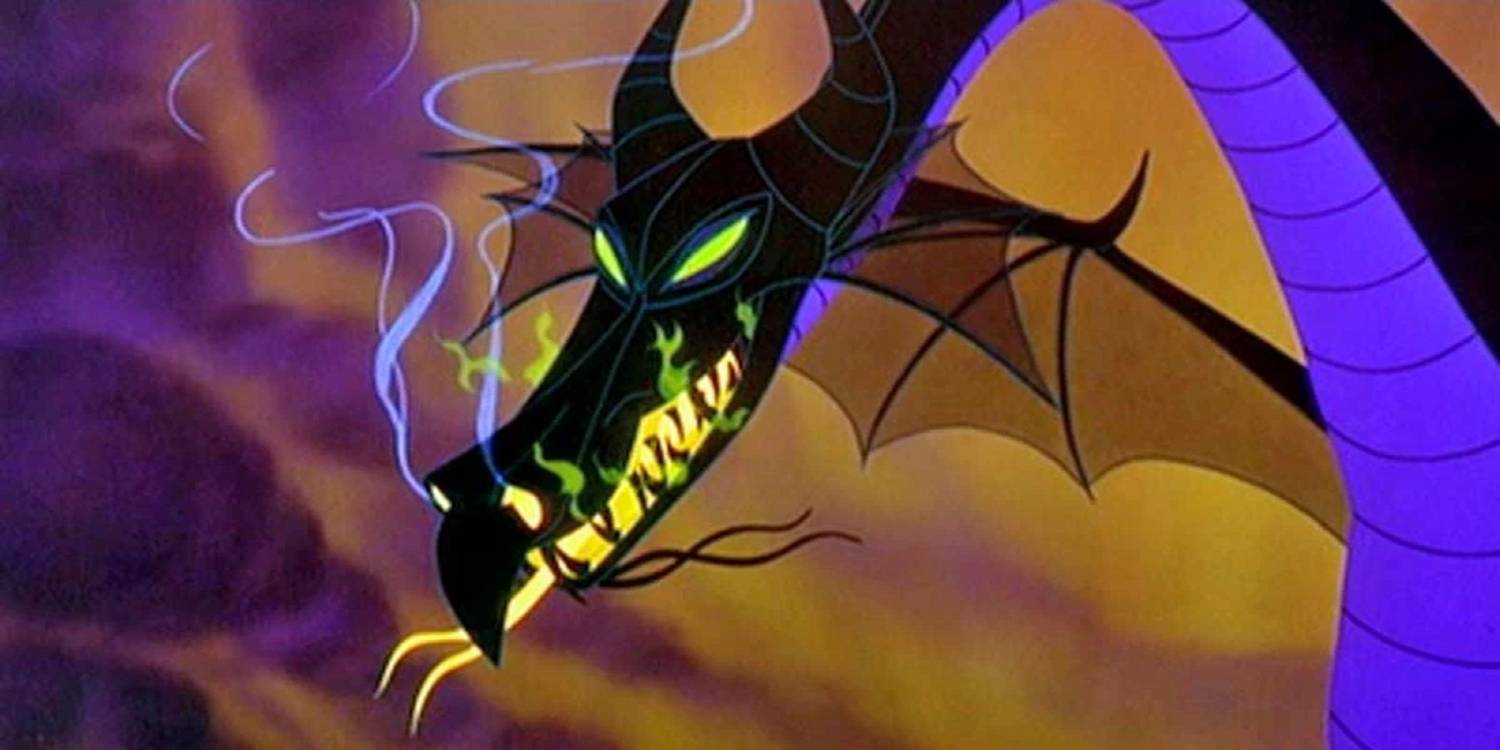 Maleficent, the most famous bad guy from Square Enix's Kingdom Hearts series, brings her dark magic to the game world. Maleficent puts a spell on Sleeping Beauty that turns her into a scary dragon. This spell comes from the popular Disney movie Sleeping Beauty.
Her scary dragon form turns into a tough boss fight that tests the heroes' skills in multiple games. Dragon Maleficent makes the screen light up with a mix of awe and fear. When players face this famous villain turned mythical beast, it will be an exciting fight that will leave them gasping for air.
Rathalos (Monster Hunter)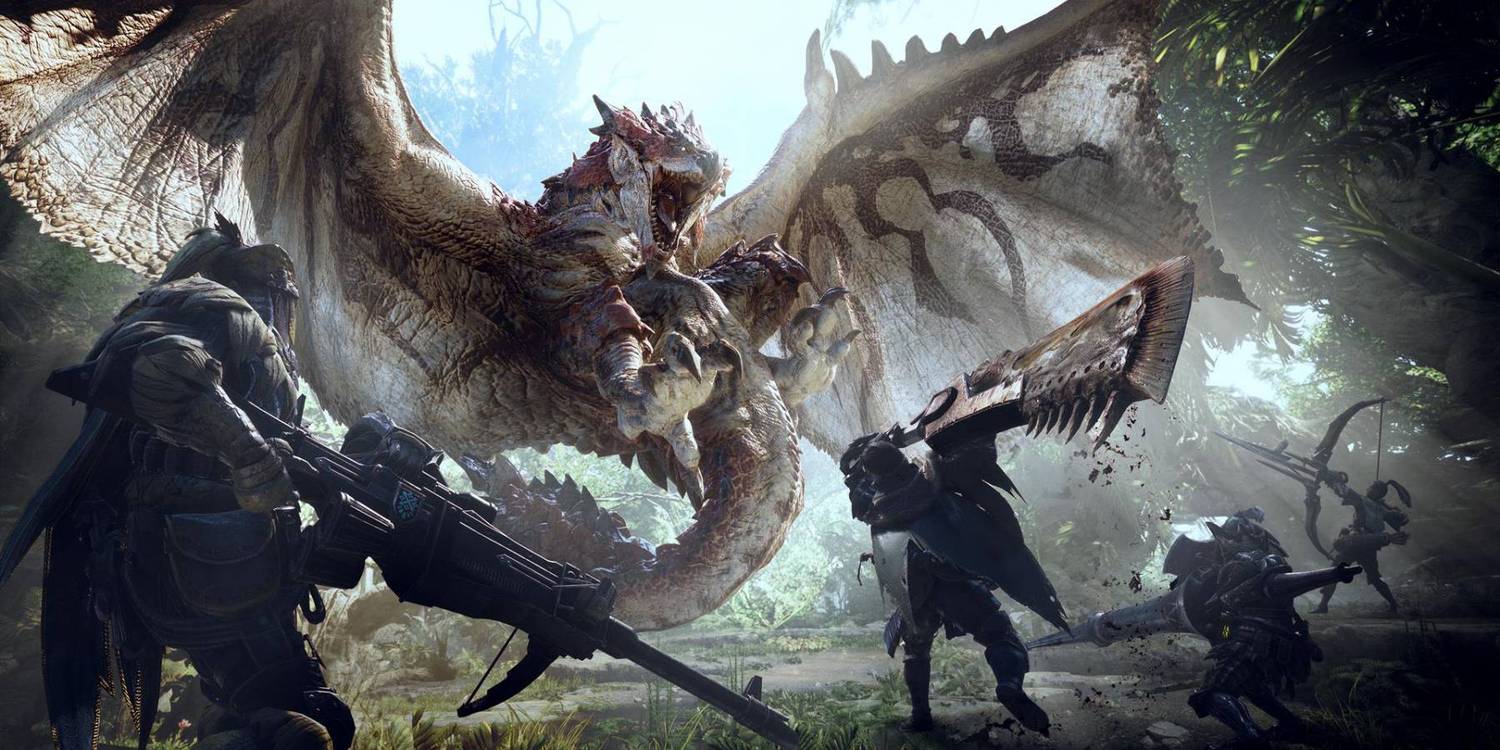 The silver Rathalos is a scary wyvern in the Monster Hunter series. It is big, walks on two legs, and has a spiny, metal skin. Rathalos gives off an air of power with its bright red scales and striking black marks. This dragon has a "flame sac" that lets it shoot deadly flaming projectiles, and its poisonous talons can kill bigger prey.
When it's on the ground, its strong legs and clubbed tail turn into powerful tools. Rathalos is very protective of its territory and will fight aggressively against anyone who comes near it. It watches its prey from above, then swoops down to kill it and take it away to eat in peace. Rathalos live in many different places, like the temperate Forest and Hills or the hot Volcano. As the top hunter of the Ancient Forest, Rathalos rule the skies.
Deathwing (World Of Warcraft)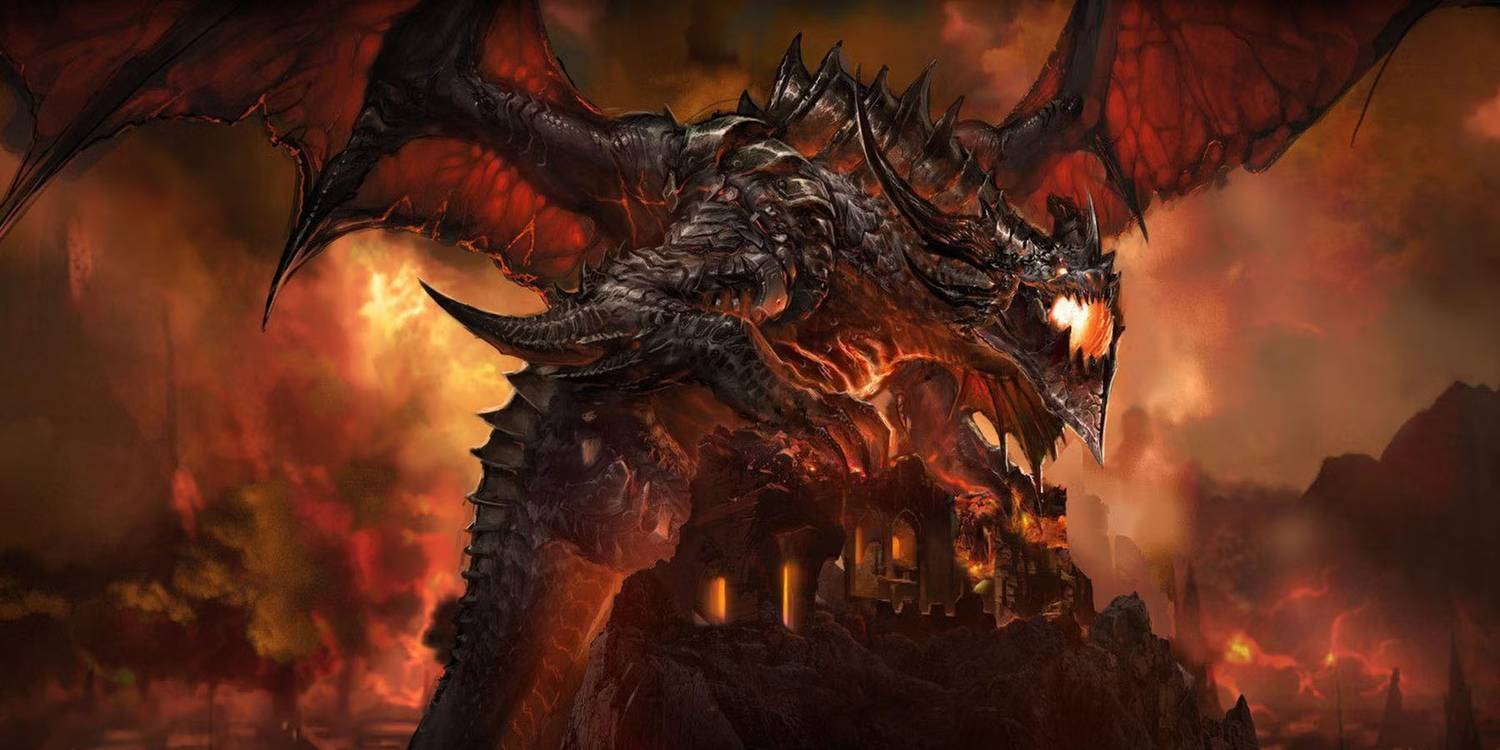 Deathwing, who used to be called Neltharion the Earth-Warrior, is one of the most famous and hated characters in World of Warcraft. As the leader of the black dragonflight and a former Dragon Aspect, his fall into madness at the hands of the Old Gods caused a lot of trouble on Azeroth. As Lord Daval Prestor, Deathwing used his power within the Alliance to cause chaos and damage.
His return caused the Cataclysm, which changed the world and put all life in danger. Deathwing was finally defeated in the Maelstrom only when many heroes worked together. This evil dragon is still one of the main bad guys in the Cataclysm update, and it will always leave its mark on Azeroth.
Grigori (Dragon's Dogma)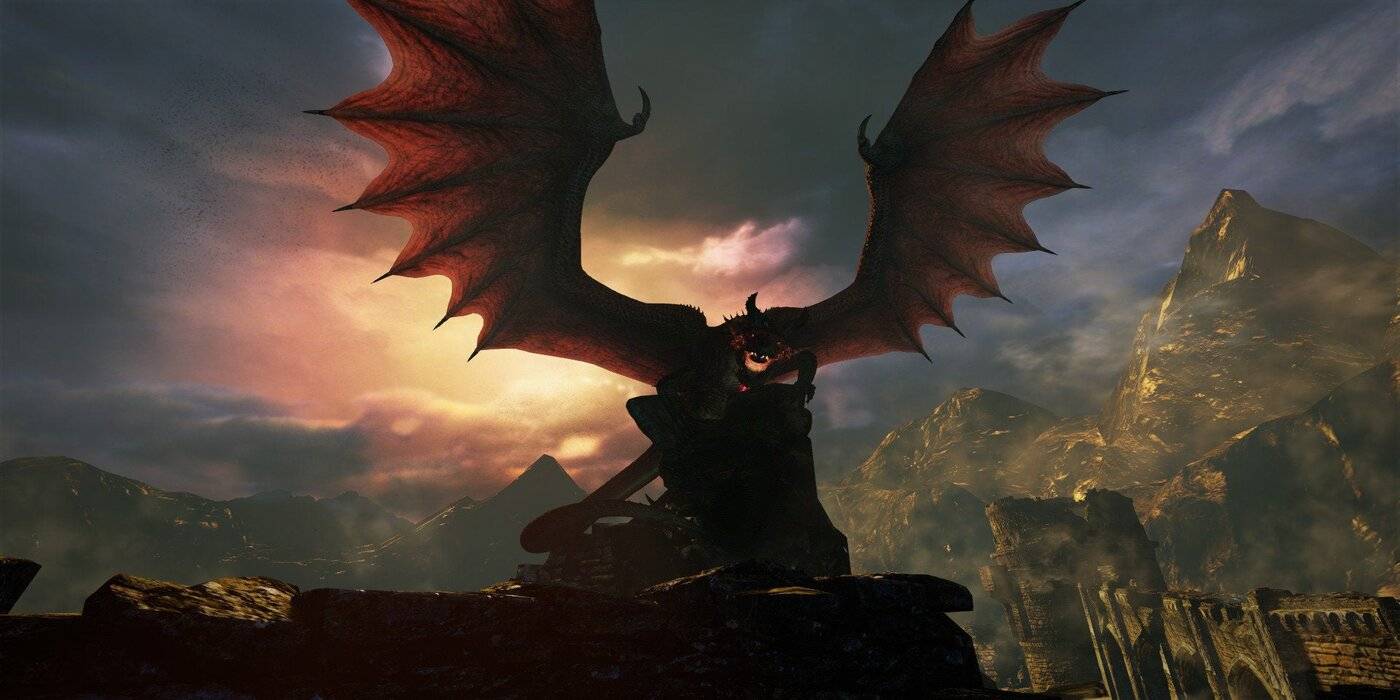 Grigori, the terrifying fire-breathing dragon, comes out of the deep of Dragon's Dogma by Capcom and causes a lot of damage. His red scales shine with a power that can't be denied and gives players the chills. Grigori swoops down on the peaceful town of Cassardis with an ominous air. He grabs the Arisen's heart and sets off a grand quest.
As stories about how dangerous he is spread like flames, the whole world shakes. Grigori stays hidden and waits in the dark until he attacks The Greatwall out of the blue, leaving a trail of fire and destruction in his wake. The final battle between the Arisen and this huge beast takes place on The Tainted Mountain.
Ender Dragon (Minecraft)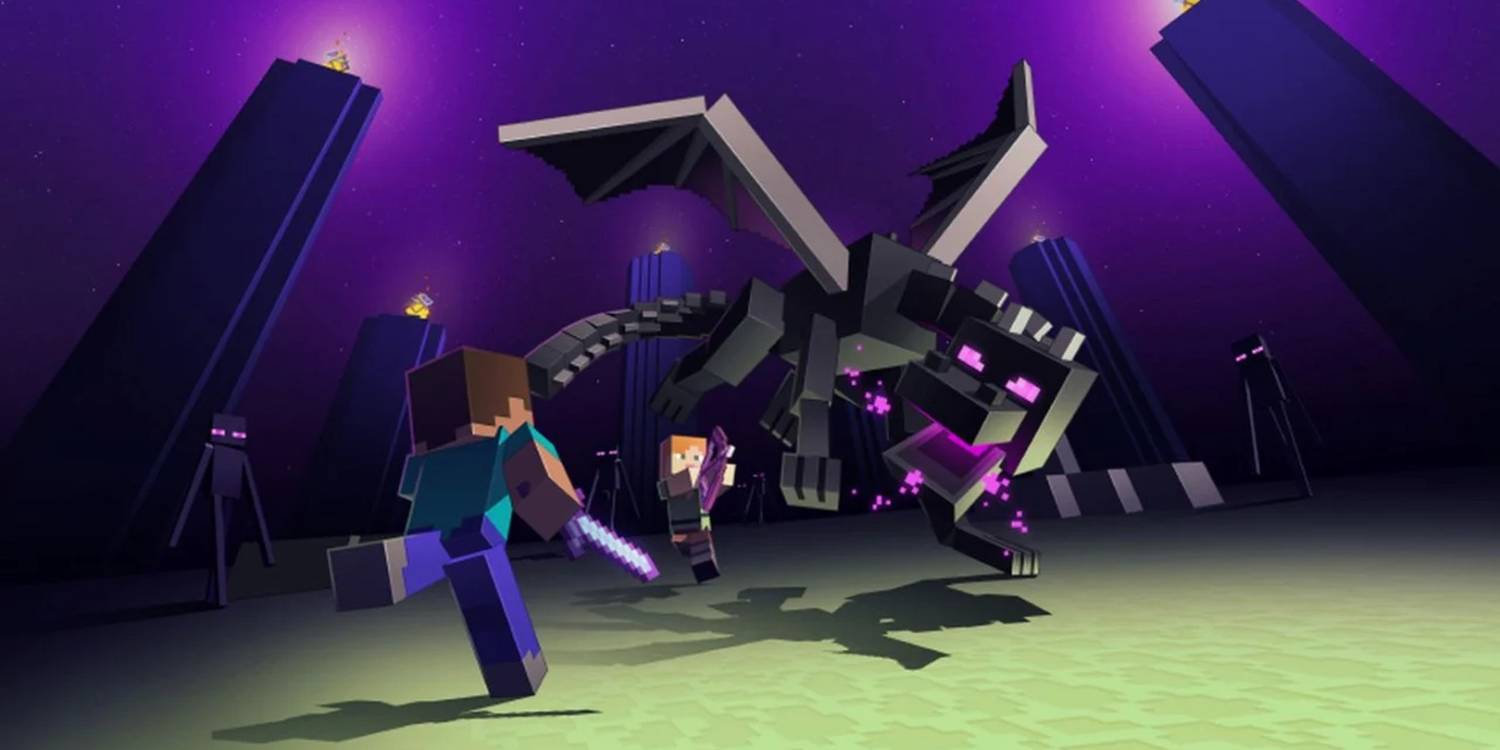 The Ender Dragon is the biggest mob that can naturally grow in Minecraft, so it gets a lot of attention. She can be found in the End, where she fiercely guards the entrances to the End and the exit door. This powerful creature runs at players and strikes them in its own way.
When you beat her, you get a huge 12,000 experience points. During the fight, the Ender Dragon's health is restored by near-end crystals, and she moves in a way that is both quick and dangerous. She can shoot dragon fireballs that make purple clouds that hurt other players. In the world of Minecraft, overcoming this exciting task is a moment of victory.
Ridley (Metroid)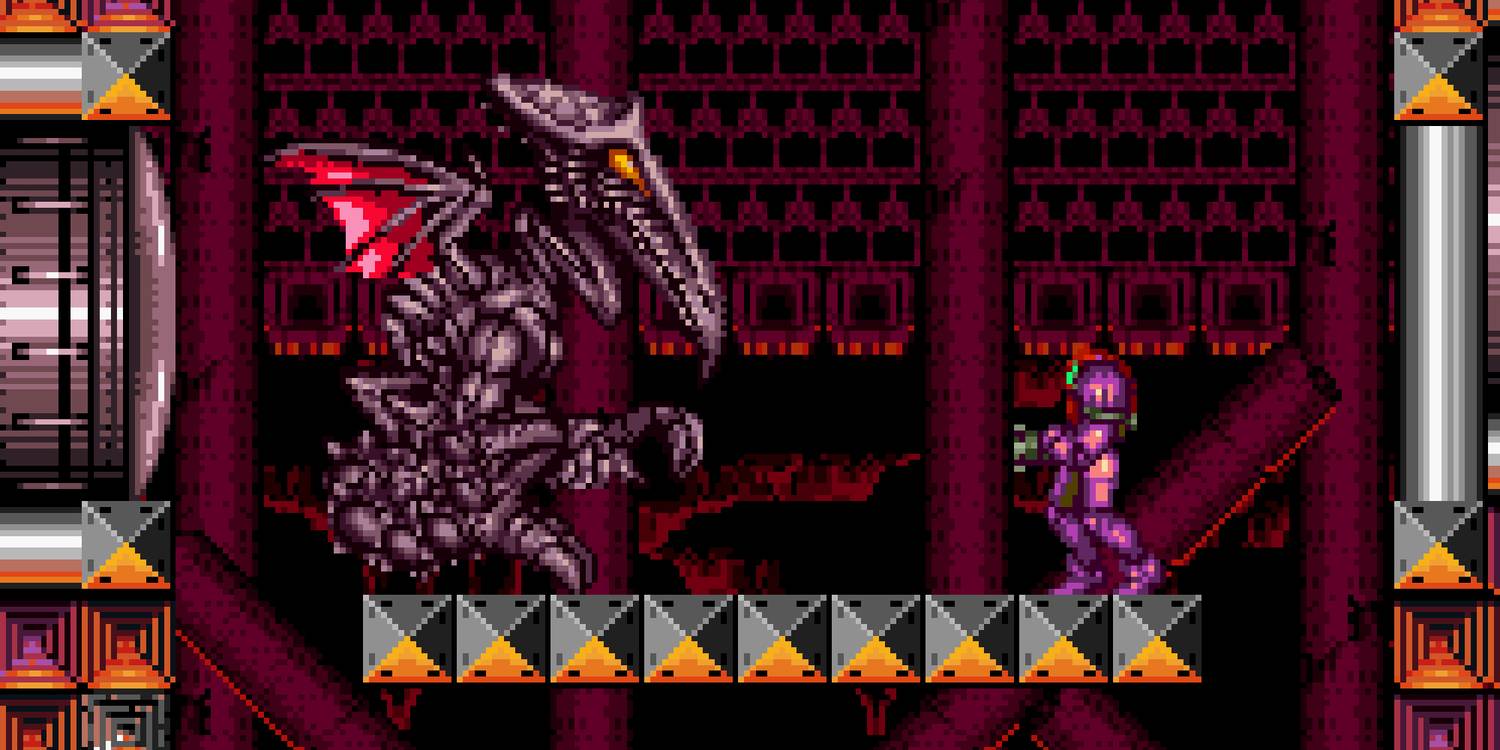 In the Metroid games, Ridley is a famous space pirate and Samus Aran's rival who never gives up. He is a force to be reckoned with. Everyone who meets Ridley is scared of him because of how powerful he looks.
Because of his huge size, razor-sharp claws, and flexible wings, he is a tough opponent. Ridley wants power and payback so badly that he will never stop chasing after Samus as long as they are fighting. Ridley changes and gets more dangerous with each meeting, making him a lasting symbol of the dangers that can be found in the vast reaches of space.
Alduin (Skyrim)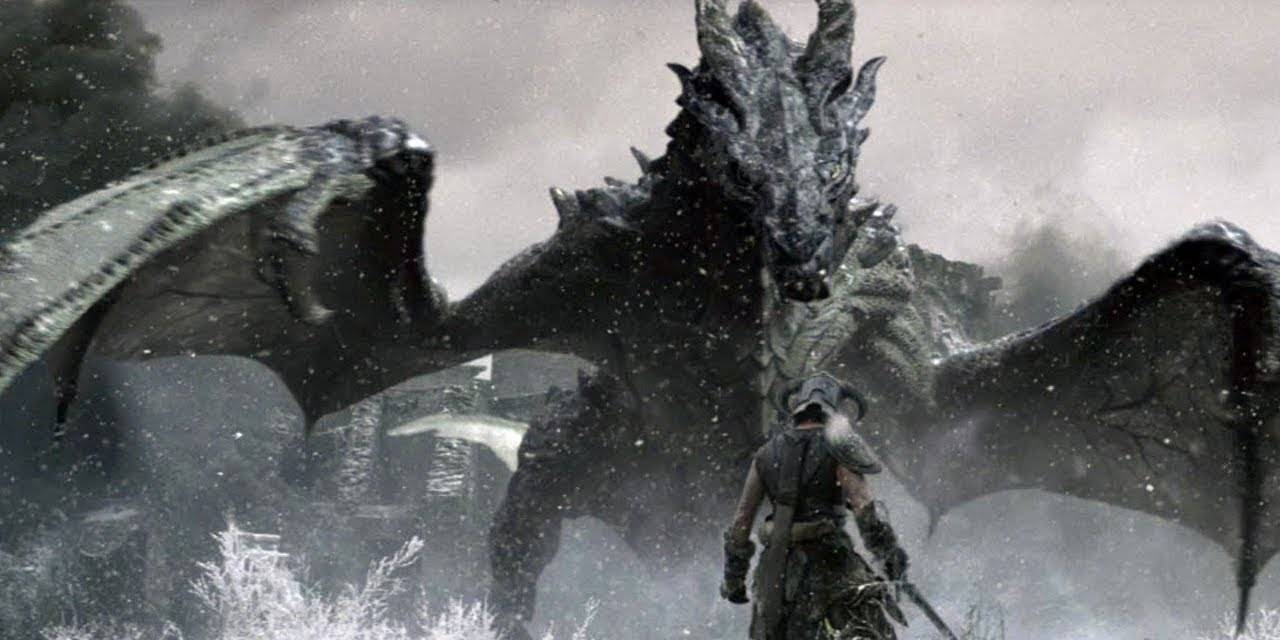 Alduin, the World-Eater, is a Dragon with a lot of power and the main bad guy in Bethesda's Skyrim. The Nords think of him as a sign of the end of the world. He is death and chaos. His name means "Destroyer Devour Master" in the old Dragon Language, and he destroys the land of Skyrim.
Alduin has special skills, like being able to stand up to fire. He can use strong shouts like Fire Breath, Frost Breath, and Unrelenting Force. He has a special call called "Dragon Storm Call" that makes him stand out from other dragons. As the main bad guy, Alduin gives the Dragonborn a very hard task to do.
Dragonite (Pokemon)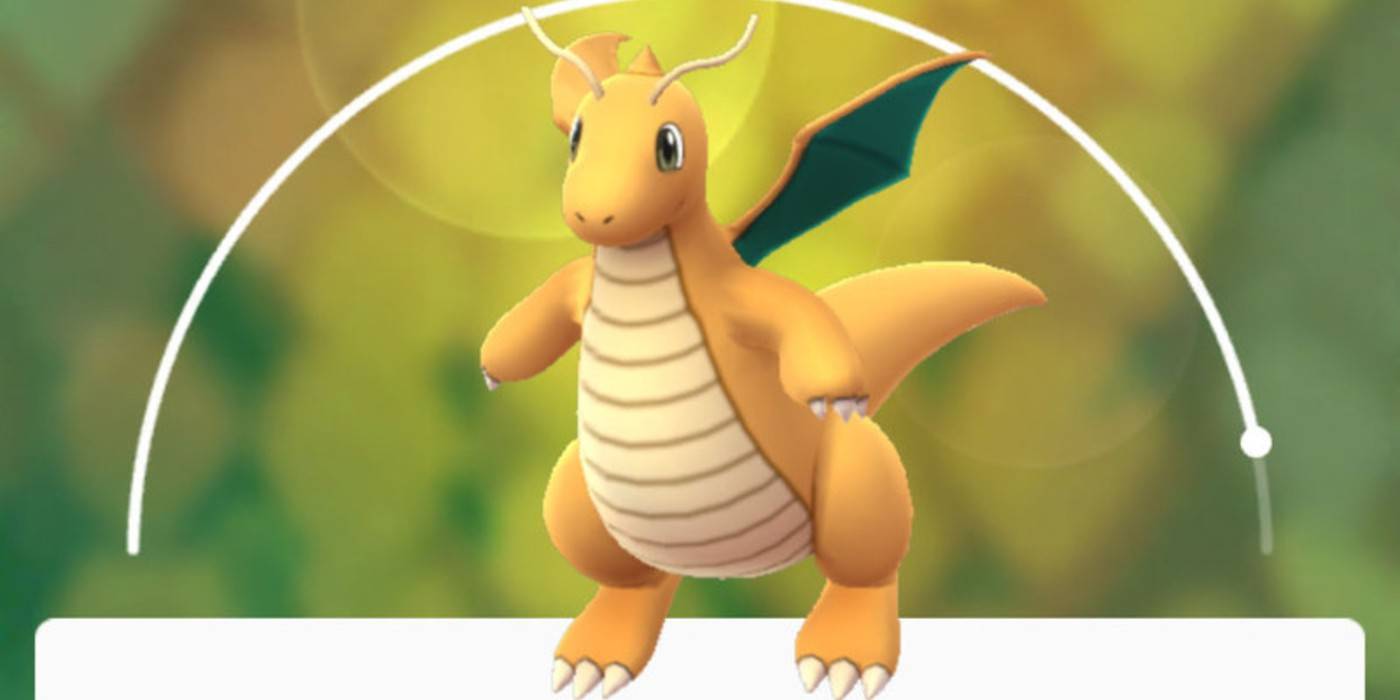 Dragonite is a Pseudo-Legendary Pokemon that is a Dragon/Flying type. It was released in Generation 1. Dragonite changes a lot from Dratini and Dragonair, the shapes it had before it evolved. Dragonite looks friendly, like Charizard. It is orange and has blue undersides to its wings, but it doesn't have a flame on its tail.
Dragonite is known for being kind, so it helps people who are lost at sea. But if it feels like its world is in danger, it can become aggressive. Dragonair changes into Dragonite at level 55. Dragonite is the last form that Dratini can take.
Bahamut (Final Fantasy)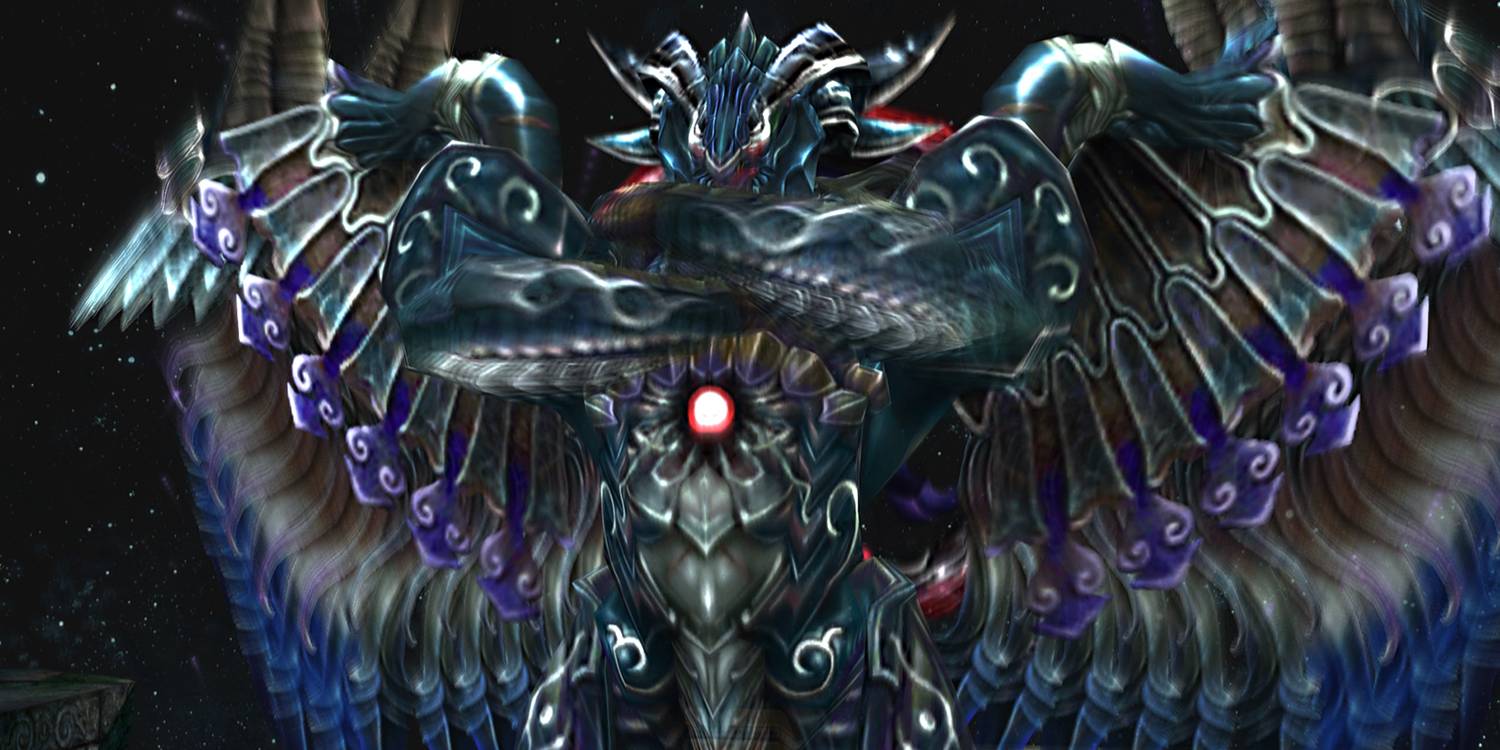 In the Final Fantasy series, one of the most important summons is Bahamut, who is also called "The Dragon King." Since he has been in more than one game, he has become a symbol of the Final Fantasy series.
Megaflare is Bahamut's signature move. It is a powerful beam of concentrated energy that does magic damage that isn't related to an element and ignores defense and evasion. Bahamut's power grows as the story goes on, making him more than just a dragon. Players often face him as a tough boss or have to prove themselves before they can call him.
Spyro (Spyro)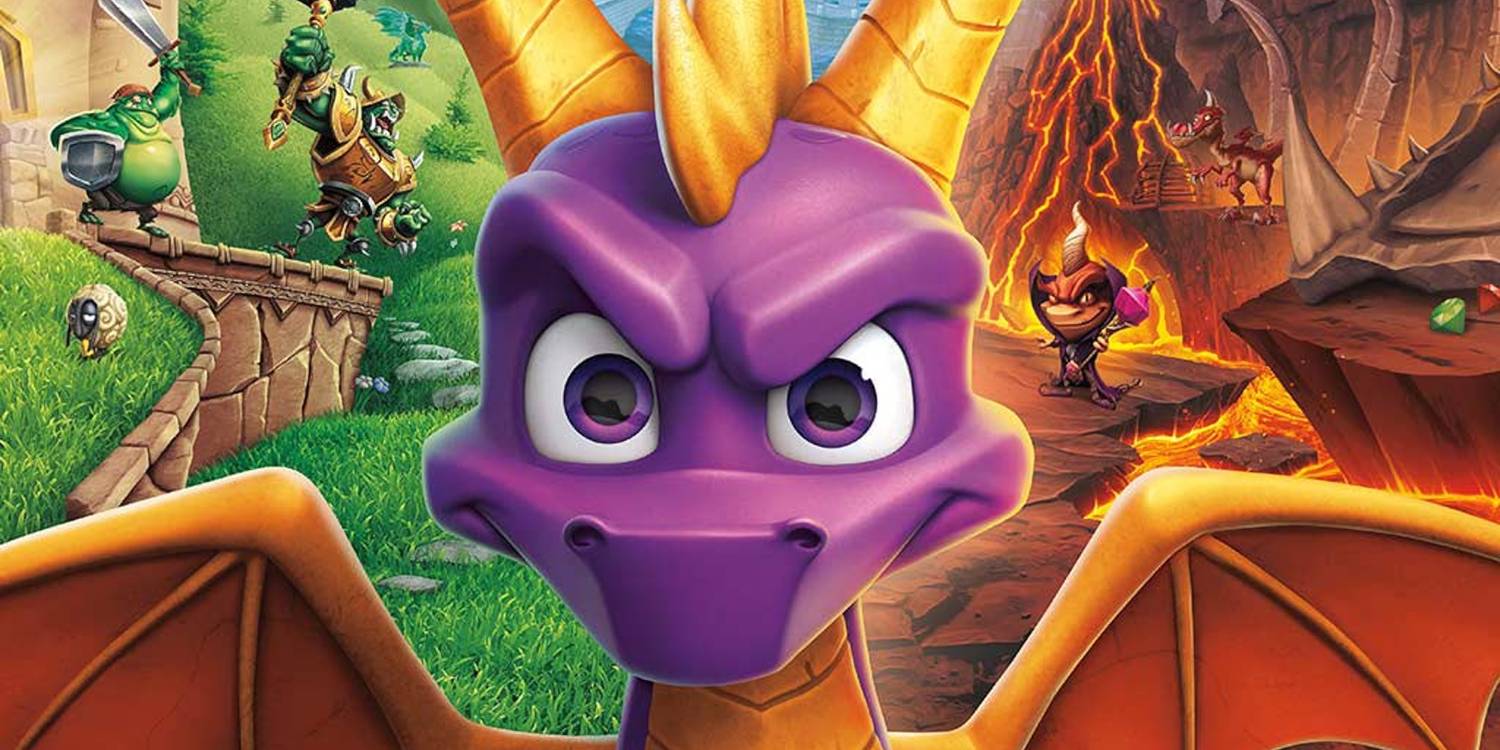 The charming purple dragon Spyro is at the top of the list of all-time great video game characters. Since his first appearance in Spyro the Dragon in 1998, he has wowed players with his fun attitude and amazing skills. As a character, Penalty Kick Online has the drive and determination of a young man. With his fire breath and speed, he kills enemies with a fierceness that is unmatched. But what really makes him shine is his charming personality and quick wit. Spyro's ability to fly through the sky and check out every corner inspires a sense of excitement and wonder.
Spyro's influence goes beyond just one game. Together with Crash Bandicoot, he has become a symbol of the PlayStation system. In a world where dragons are everywhere, Spyro sticks out as the best of the best. He shows the greatness and charm of a dragon in every way, from his fiery breath to his brave adventure. Because of these things, Spyro gets the most sought-after top spot.